Quick Overview: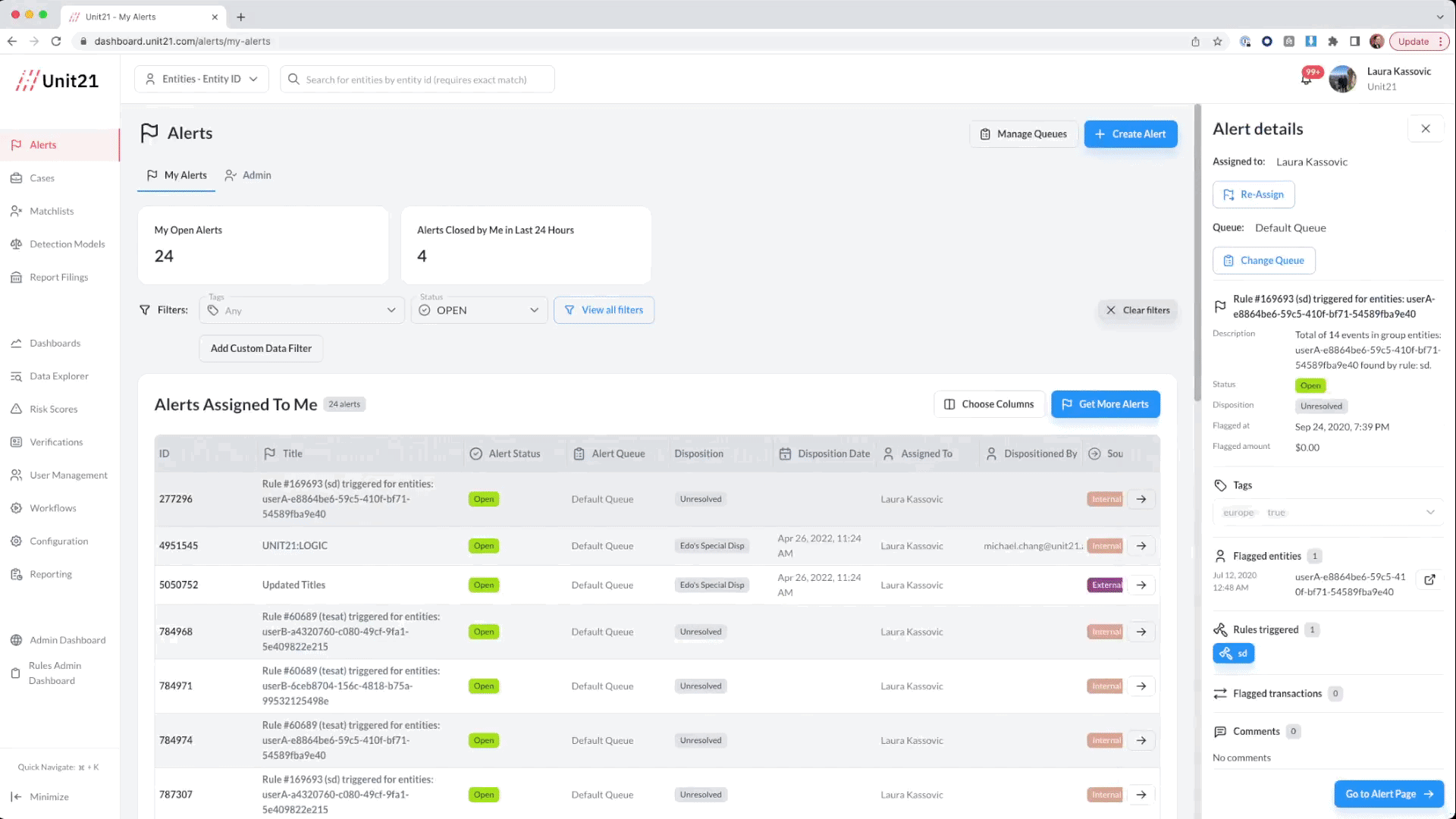 Detailed Overview:
Assuming the alert has been throughly investigated and you would like to escalate the alert, you can turn the alert into a case.
At this point, your administrator should have configured a workflow button that can turn the alert into a case.
From your alert, select the workflow button that will Create a Case: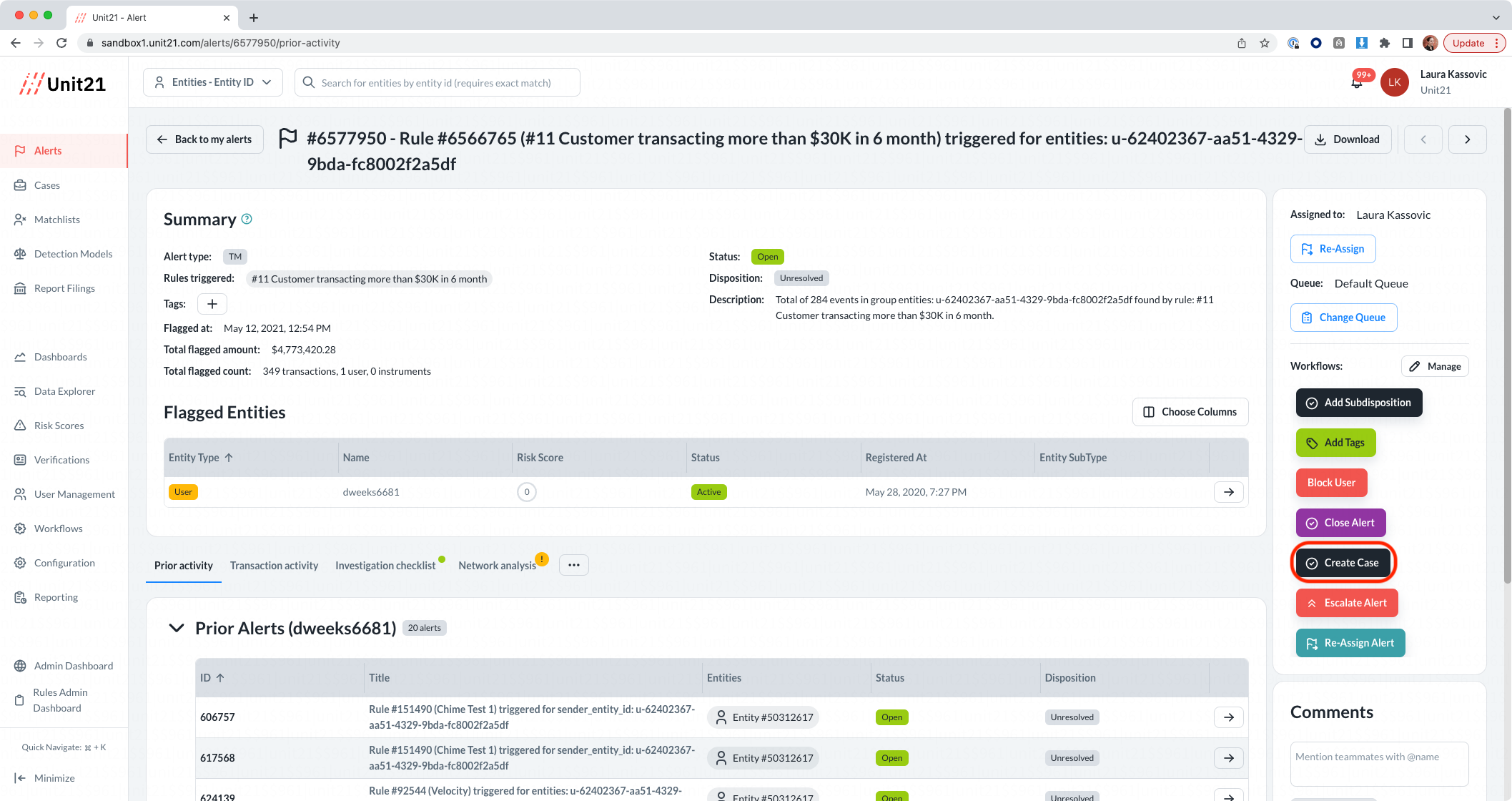 You may need to complete the Investigation Checklist before the workflow button is available.
In the prompt, select any other cases and alerts you want to associate with the new case. You can also assign an agent to the case at this time: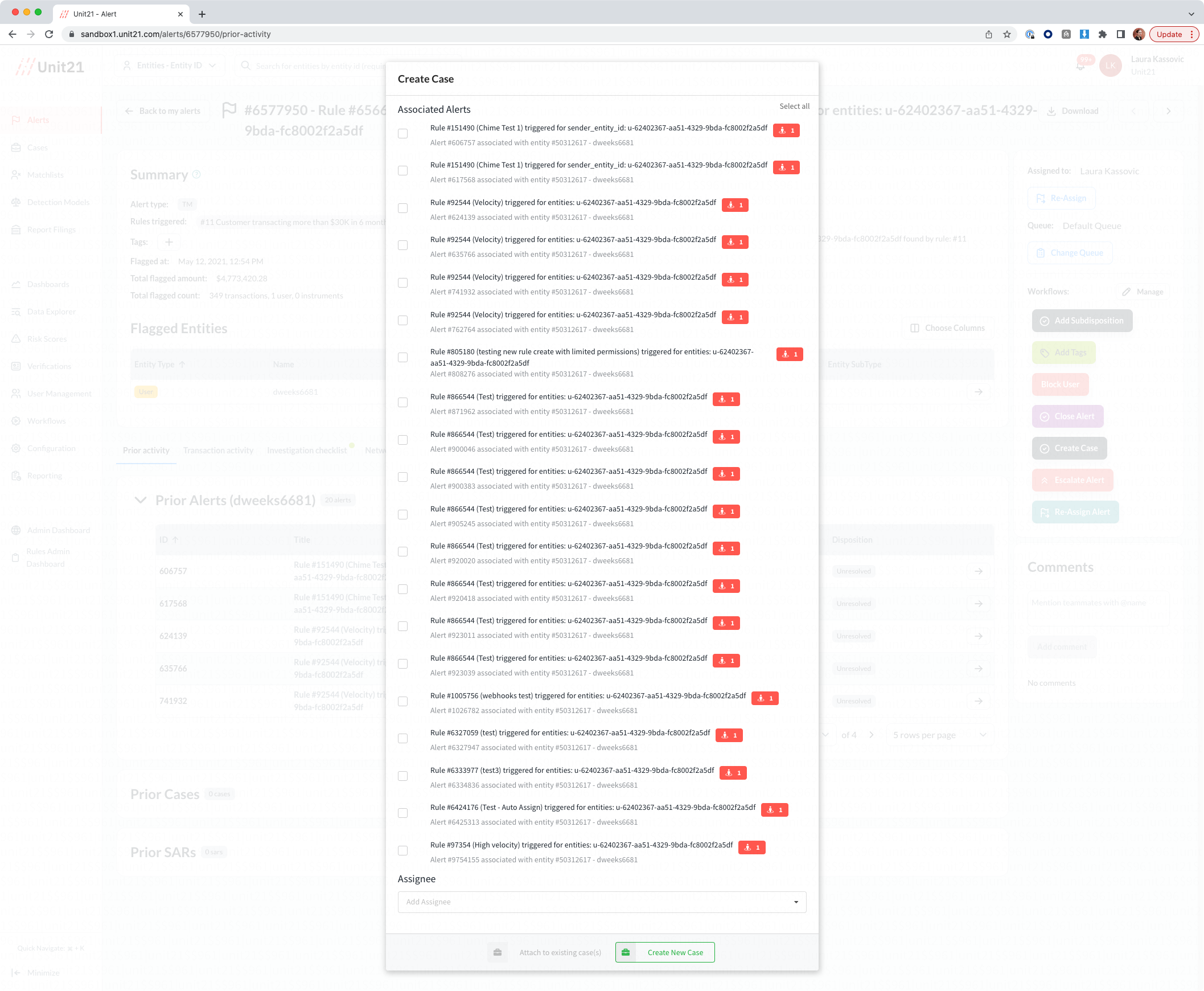 Select Create New Case: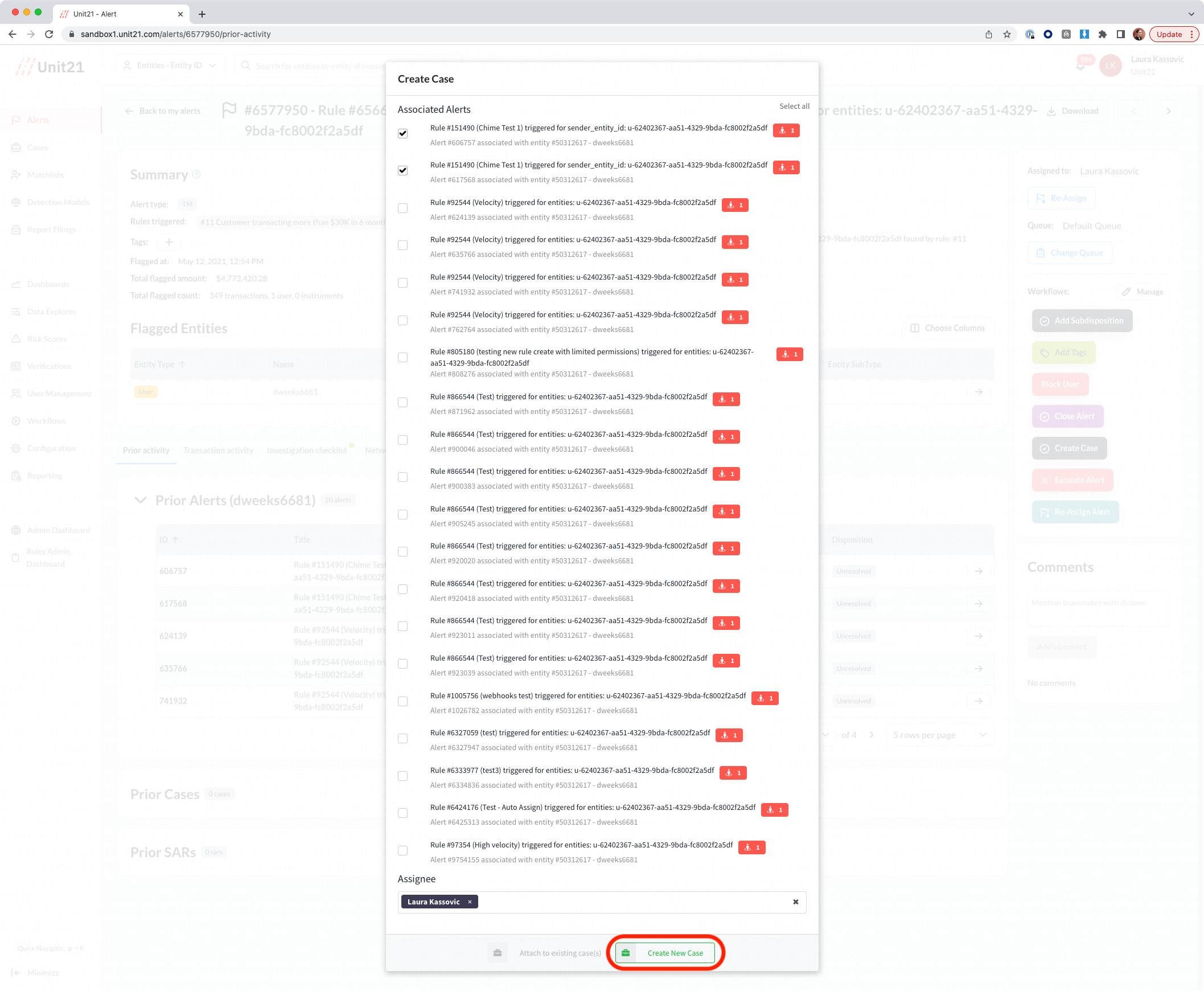 A new page will load to fill out any required information before a case can be created. At this point in time, you can add additional documents and details to the case: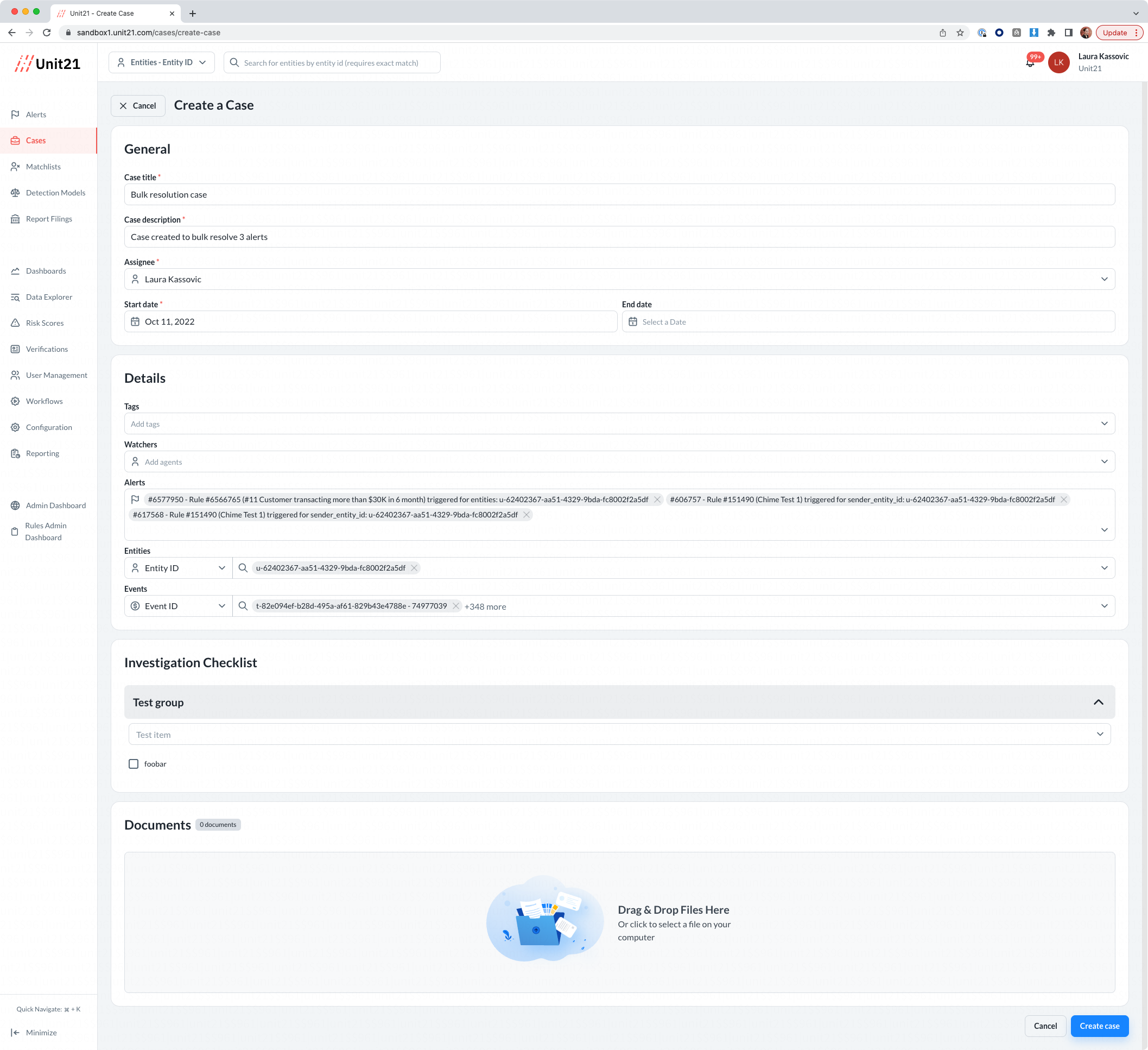 At the bottom of the pane, select Create Case: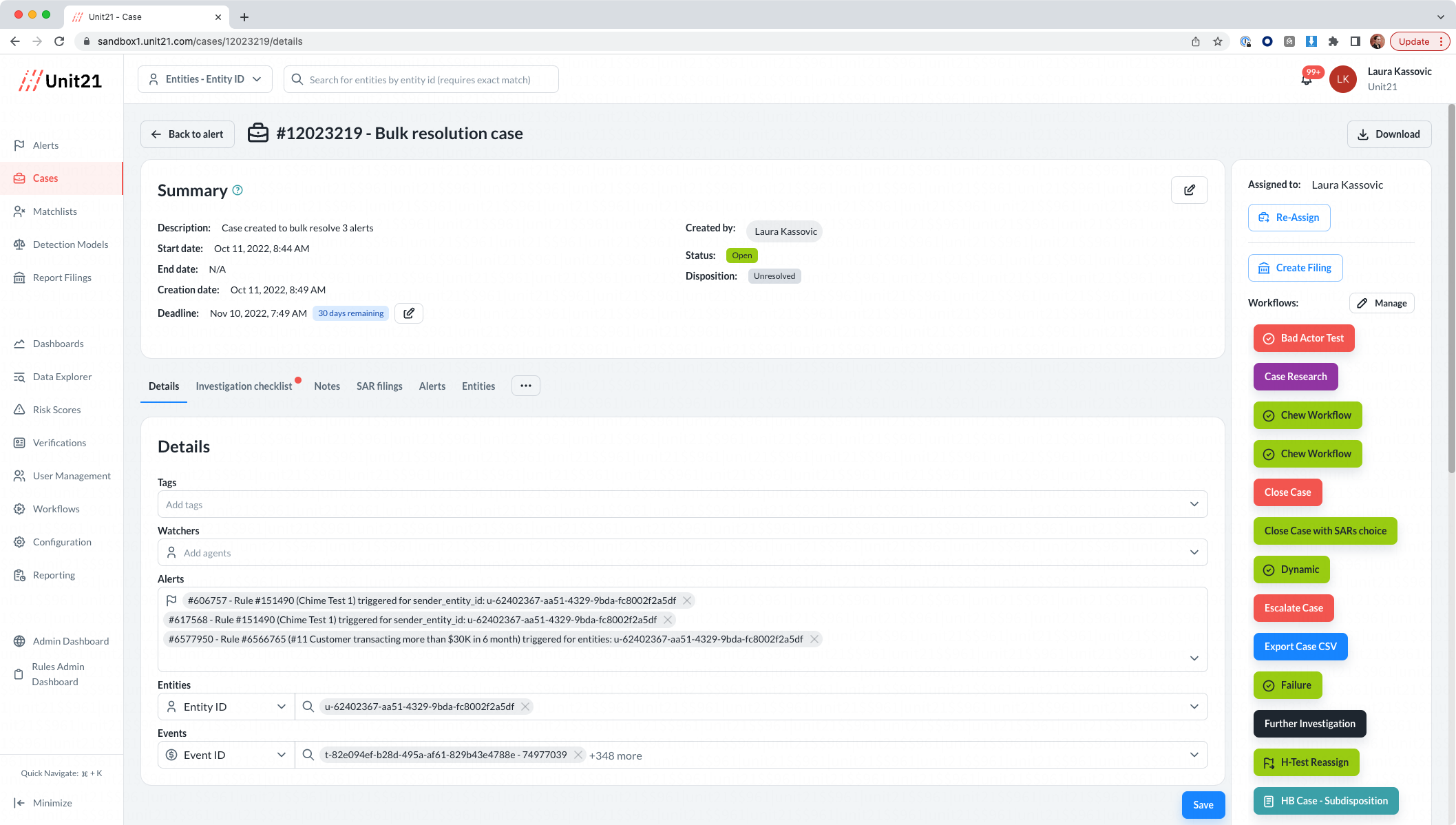 Your case has been created.