Quick Overview: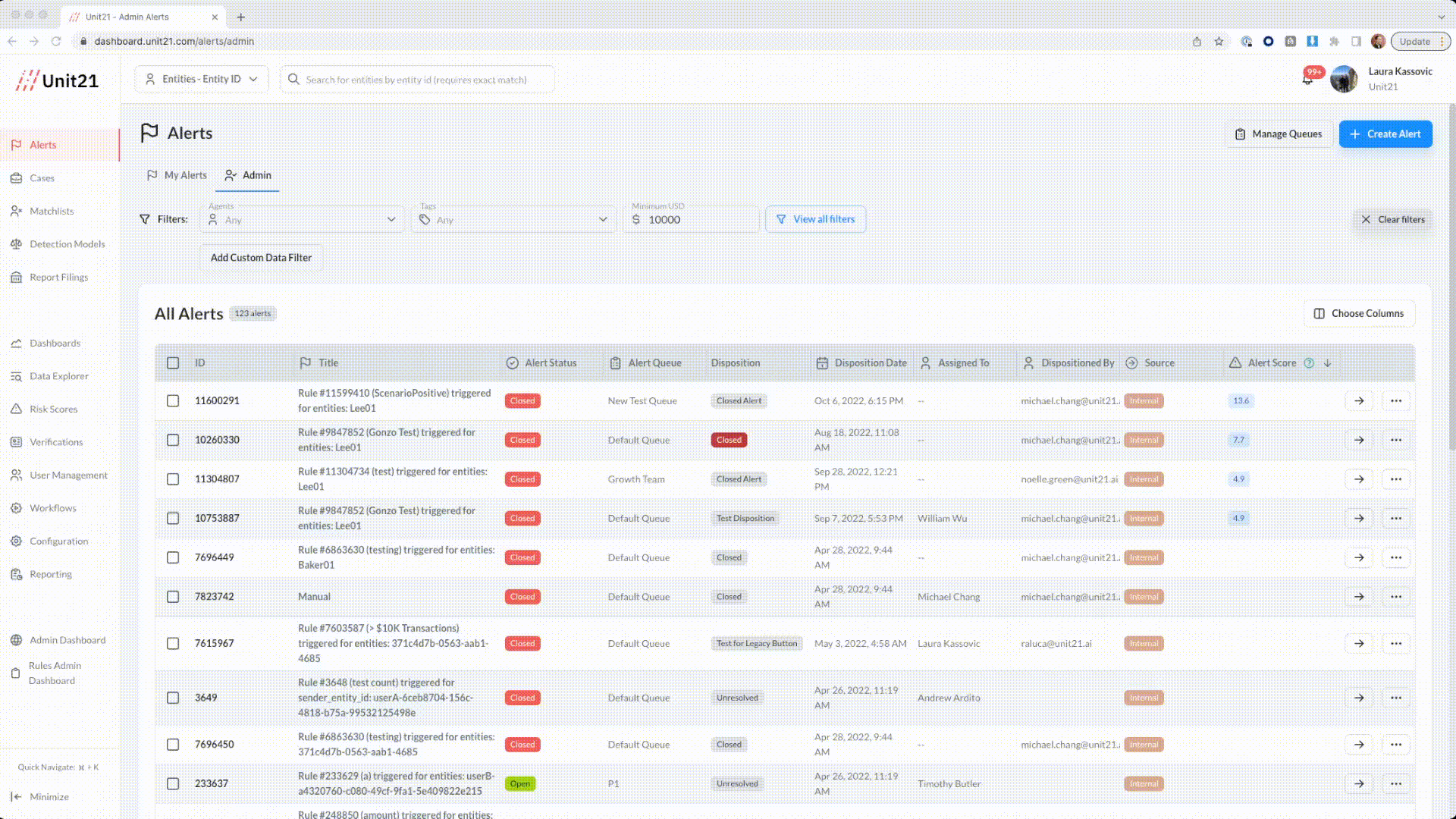 Detailed Overview:
To get alerts that you can work on, follow the steps below.
Head over to Alerts > Workflows. The Alert Workflows tab is open by default. Here you can see all the alerts currently assigned to you: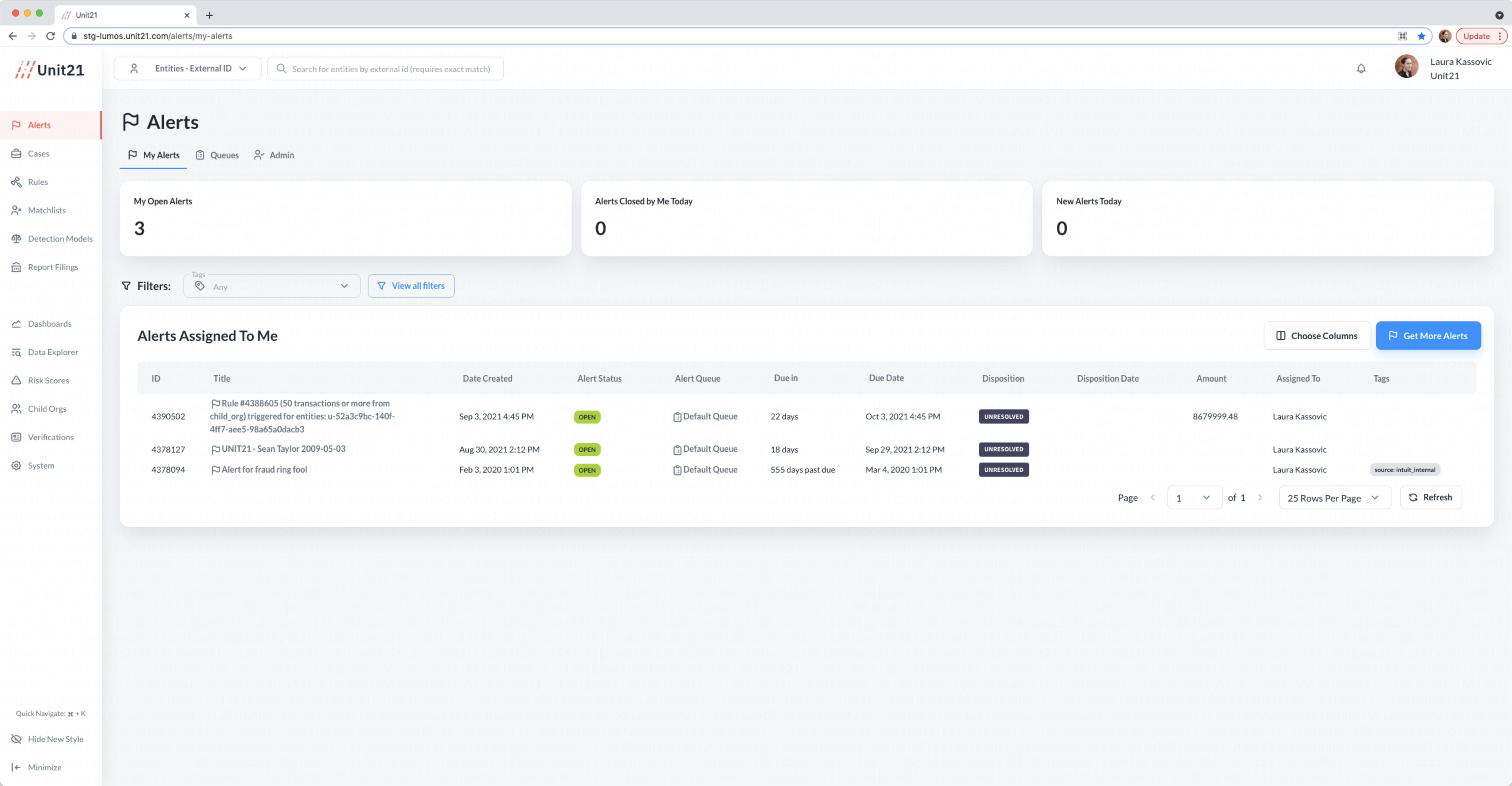 To get more alerts, click the Get More Alerts button. This will prompt a menu of all the queues from which you can get more alerts. Select the alert queue you want to get more alerts from: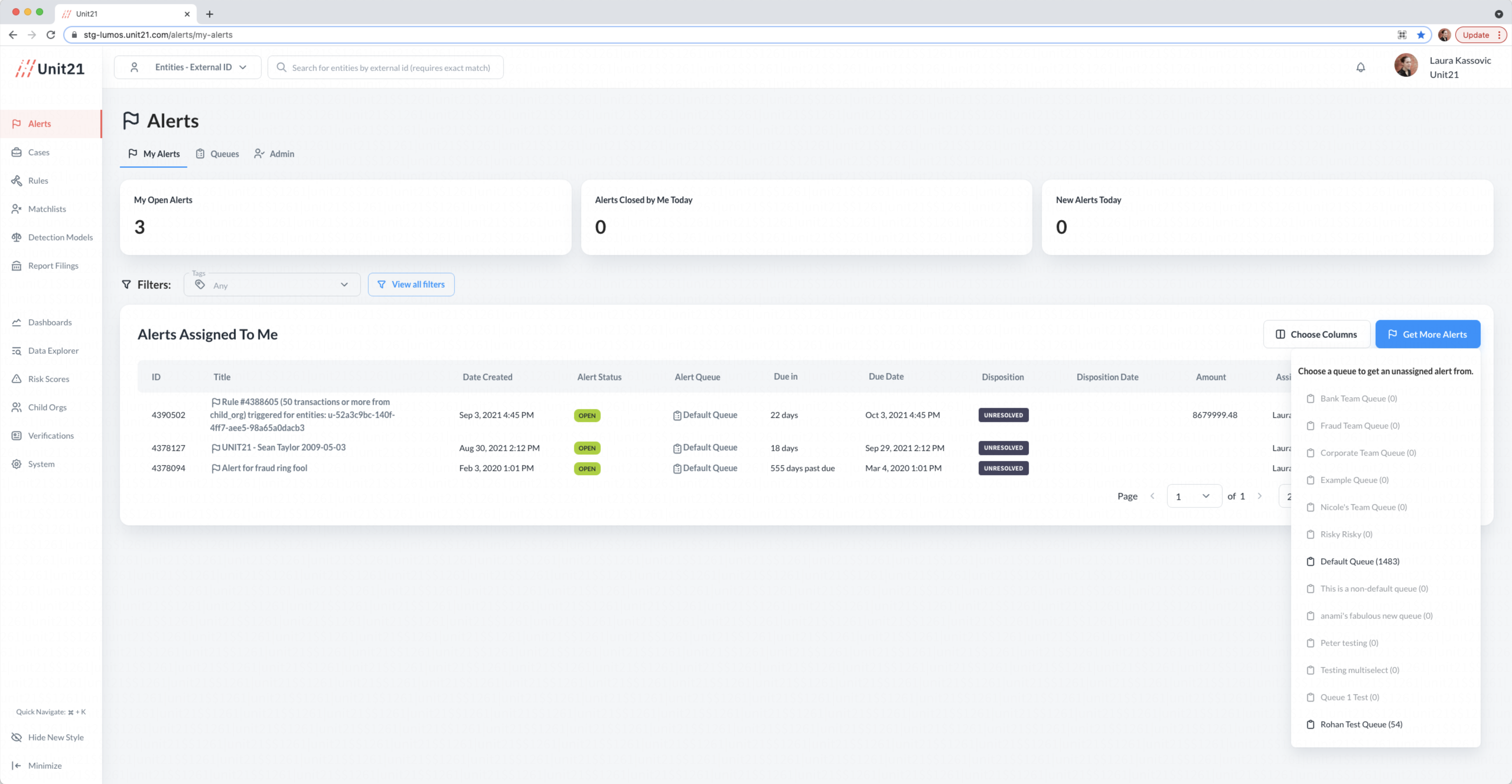 Why are some queues greyed out?
If the queue is greyed out, it means there are no new alerts to consume from that queue.
Now, one more alert from your selected queue has been added to Alerts Assigned To Me: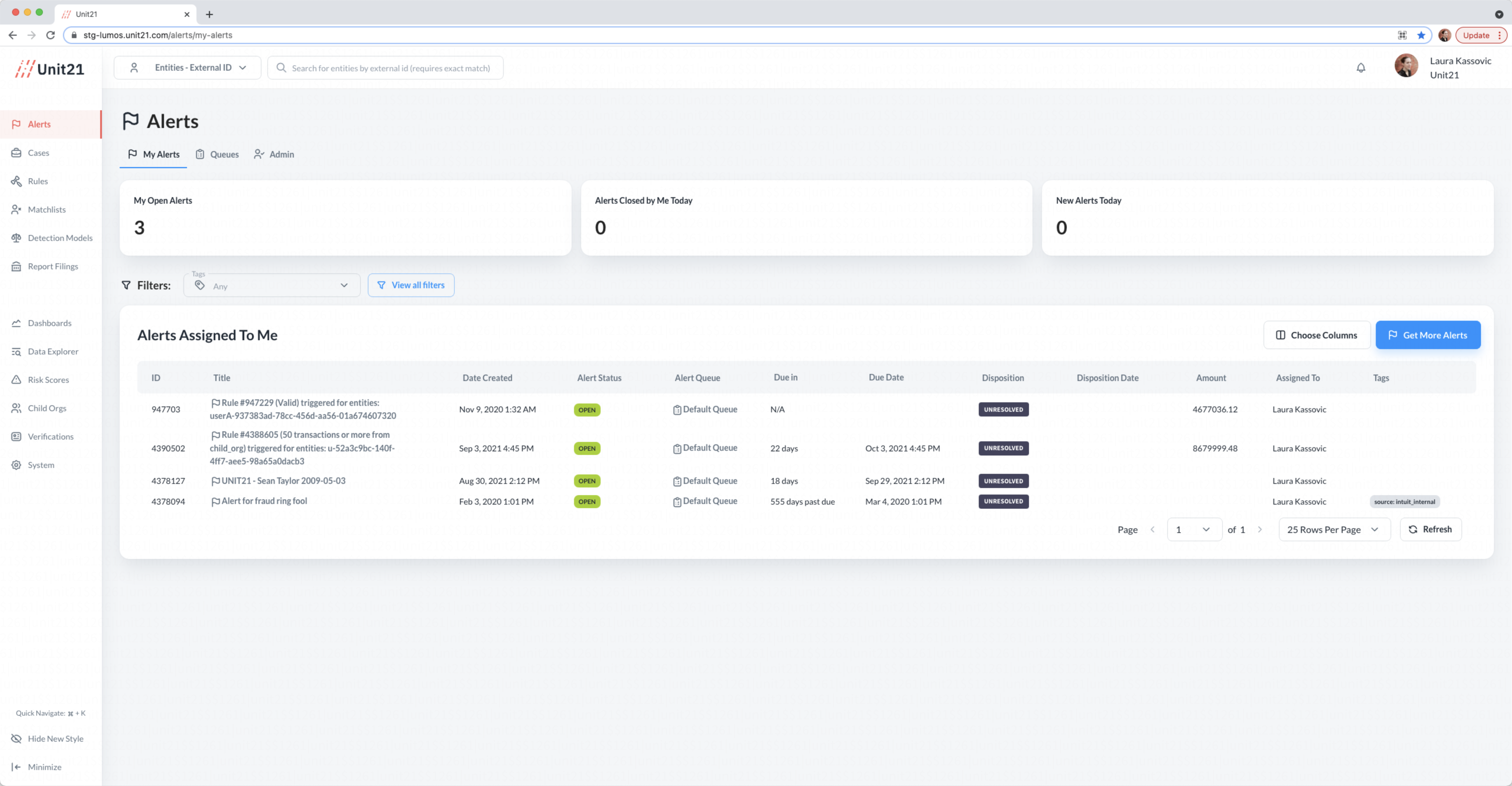 Can I get more than just 1 alert at a time?
You may ask your Unit21 representative if you want to customize the # of alerts the Get More Alerts button produces.
You can repeat this process as much as you would like. Each time, one more alert will be added to your My Alert tab. You can then click on the alert to view it and investigating it.